Just discovered this amazing artist at Etsy named Tom Hoy and have spent the last half hour looking at the beautiful offerings in his shop, wishing I could buy every one of them.
Hope you'll all take a moment to stop in to
Tom's shop
and enjoy the views. For starters, here's his
"Christmas Tree in the Woods"
.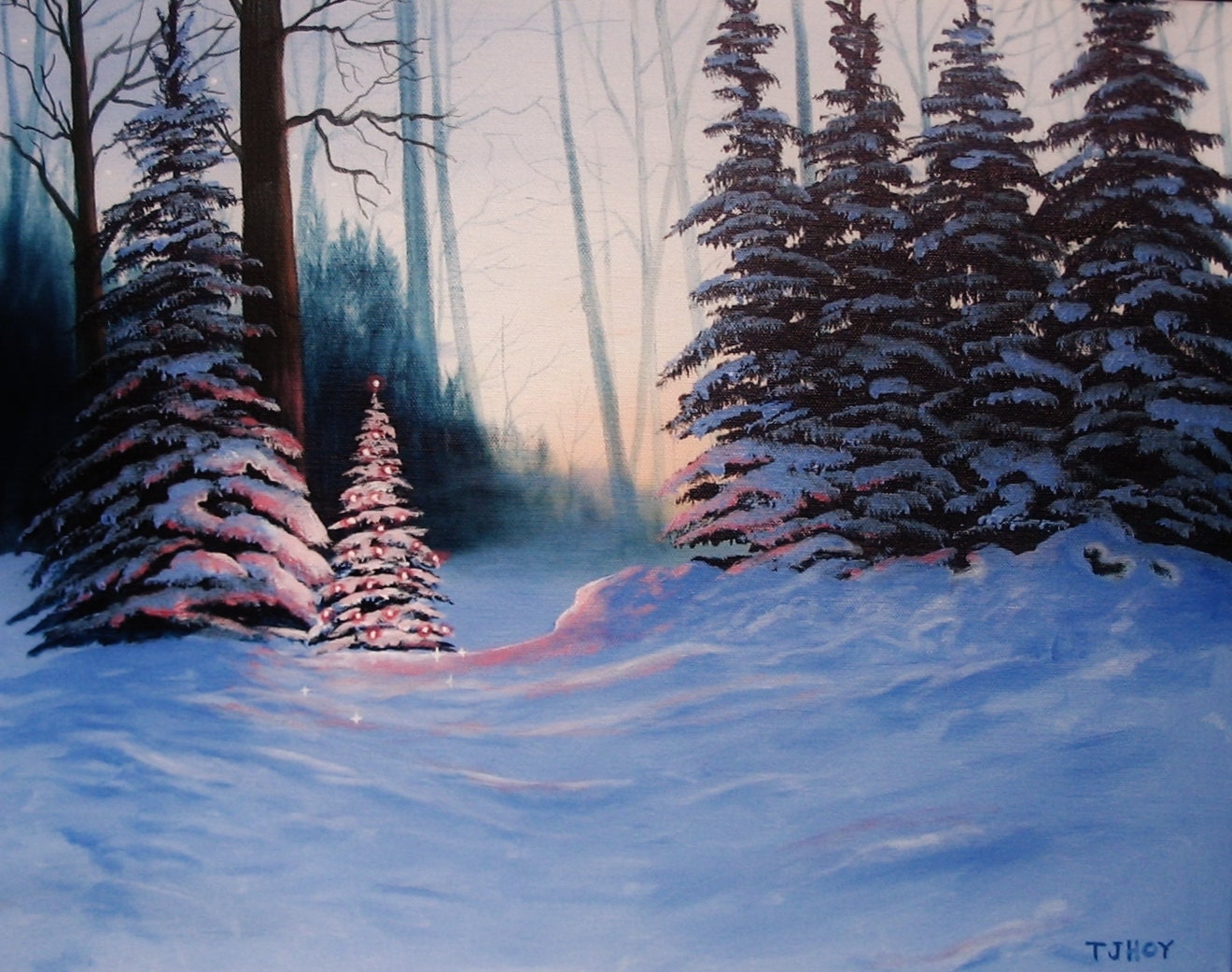 And his
"Perching Owl By Cabin"
.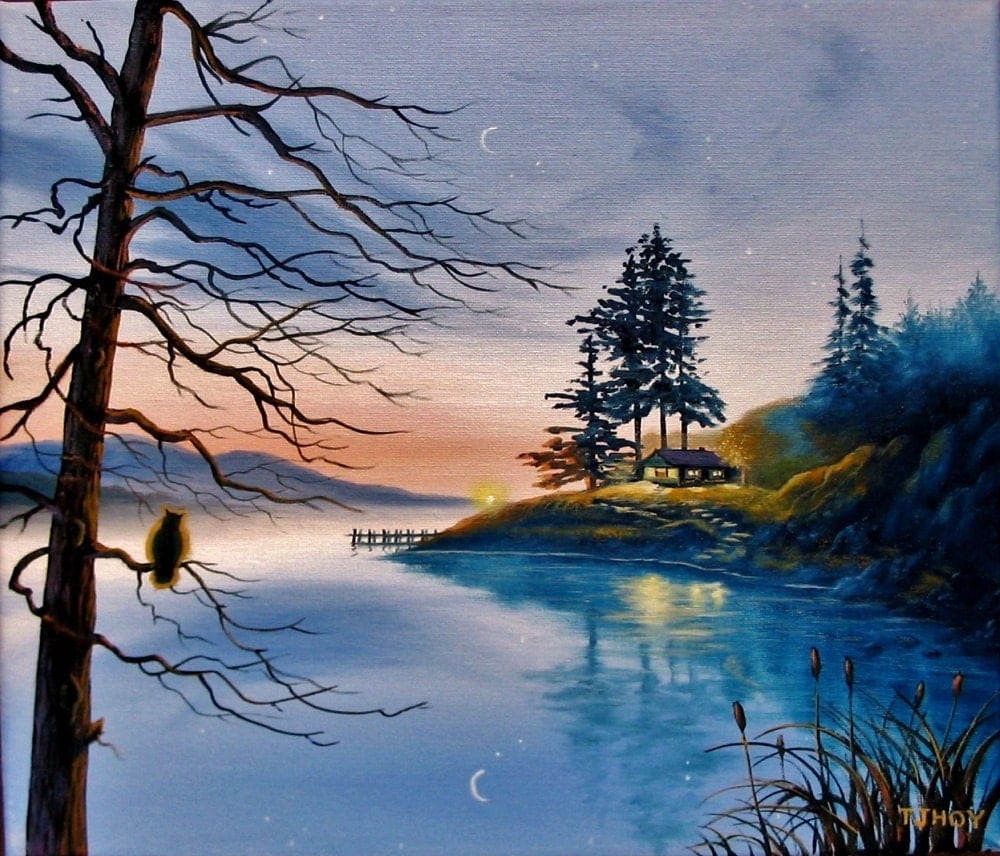 Impressive.