We've gone a little bucket crazy here at Dab Hands. But they're such handy things. You can use them as favors for events like weddings, baby showers and parties. Or how about to hold your pens and paperclips? Maybe slip in a glass votive holder and fill it full of violets and forget-me-nots when they appear?
And while we love our handsome old rustic wood buckets, we wanted a few to celebrate SPRING (yes, it deserves all capitals)!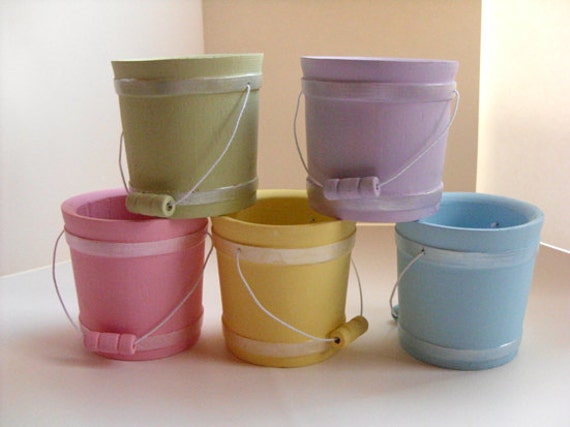 And we're offering these two colors individually.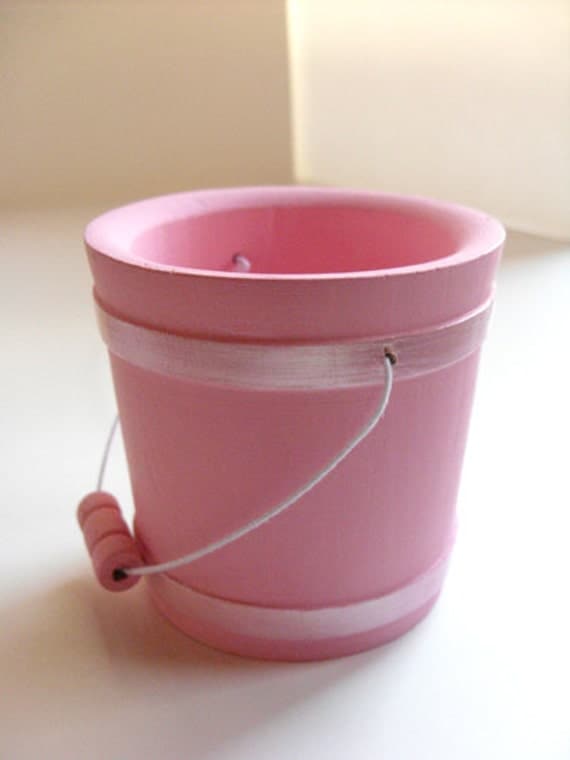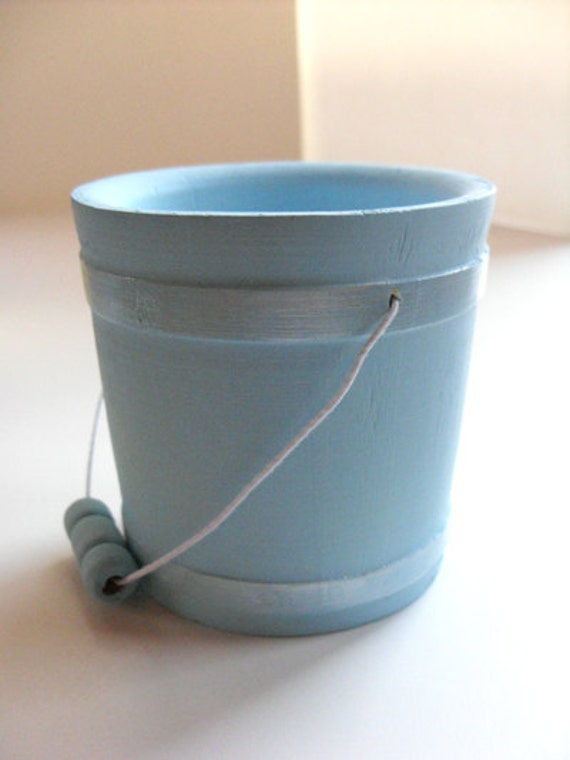 Who knows what other colors we might come up with. If you have a special event or just have a favorite color, contact us via an Etsy convo or message us on our Facebook page and we'll be delighted to create something just for you.